Internship Programs
Ecological and Environmental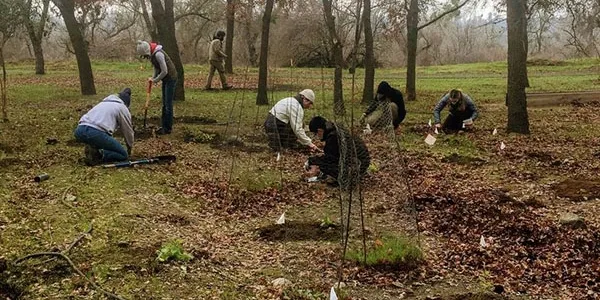 Ecological and Environmental Interns assist Conservancy staff with habitat restoration for native wildlife and plants within the nature preserve and other sites along the lower Cache Creek watershed.
Traditional Knowledge
This program is for students interested in learning the Cache Creek Wintun homeland ecology as well as how restoration and stewardship can re-create healthy water and soils.
Visit the Nature Preserve
The Cache Creek Nature Preserve is open to visitors every day except Saturday from 8 AM to 4 PM. Picnic near the old barn. Stroll along the boardwalk or hike the trails. Photograph wildlife and learn about 'Detroit Riprap.'
Volunteer Opportunities
Are you interested in better health, less stress, and a sense of purpose? Volunteering can provide these health benefits and more.
Our volunteer community consists of Individuals and small groups who are passionate about nature, the Cache Creek Watershed and hands-on experiences.
Healthy Parks ~ Healthy People
Spending time in nature is good for your health, especially your immune system!
Health & Safety Guidelines
Pandemic Precautions
Please do not visit Parks or the Preserve if you are sick or exhibiting COVID-19 symptoms.
Practice Physical Distancing.
Wear a mask in groups.
Check out our Facebook page for nature images and videos if you need to stay home!
Wildlife Safety
Use public spaces at your own risk.
Stay on the trails for your own and nature's safety.
Don't feed wild animals.
Look and listen for rattlesnakes.
Keep children with adults at all times.
Dogs allowed only in certain parks.